"I Am Viking - Hear Me Roar!"
The Hastings Valley Vikings, based in beautiful Port Macquarie, are the Premier Club on the NSW Mid North Coast. Known as the "Family Club" because of our strong emphasis on team and friendly family social interaction we promote inclusiveness and encourage those new to the area to join our Vikings community. You and your family will be made to feel most welcome.
Our Club was established in 1996 entering a senior and Under 19 side that year in the Mid North Coast Rugby Competition. Now we have teams in age groups from Under 6's to Senior Men and Women.
Vikings teams participate in Under 6's, Under 8's, Under 10's and Under 12's (mixed gender) and Under 14 and Under 16 (girls) in the local Friday Night Competition. On Saturday's teams represent the Hastings Valley Vikings in Under 14, Under 16 and Under18 (boys) divisions and Senior Women (The Helgas) and Reserve and First Grade (Men).
For those over 35 we have our Golden Oldies team "The Wrinkled Horns". With an emphasis on social networking and a little port drinking rather than serious rugby the Horns is a great way to meet people (mixed gender) for those who are 35 to 85 years young.
2022 Vikings 1st XV Premiers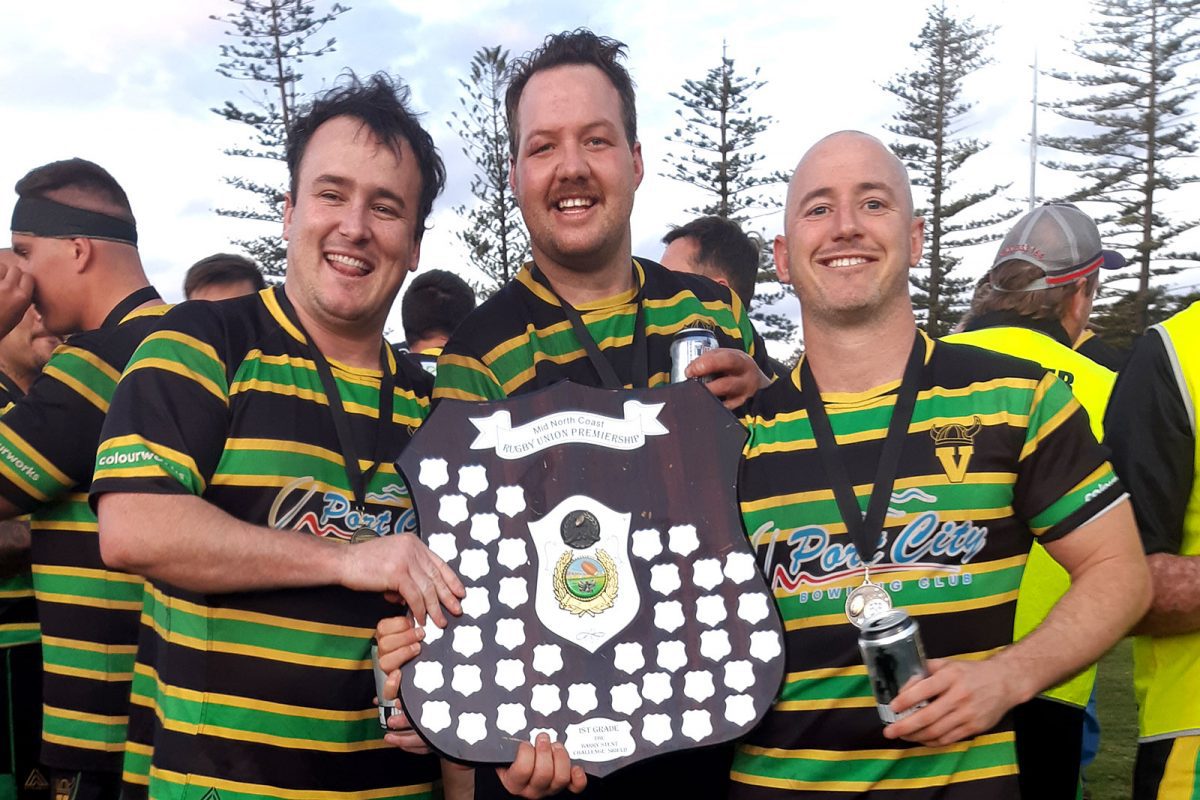 Hamish McCormack, Lyndon Gale & Adam McCormack